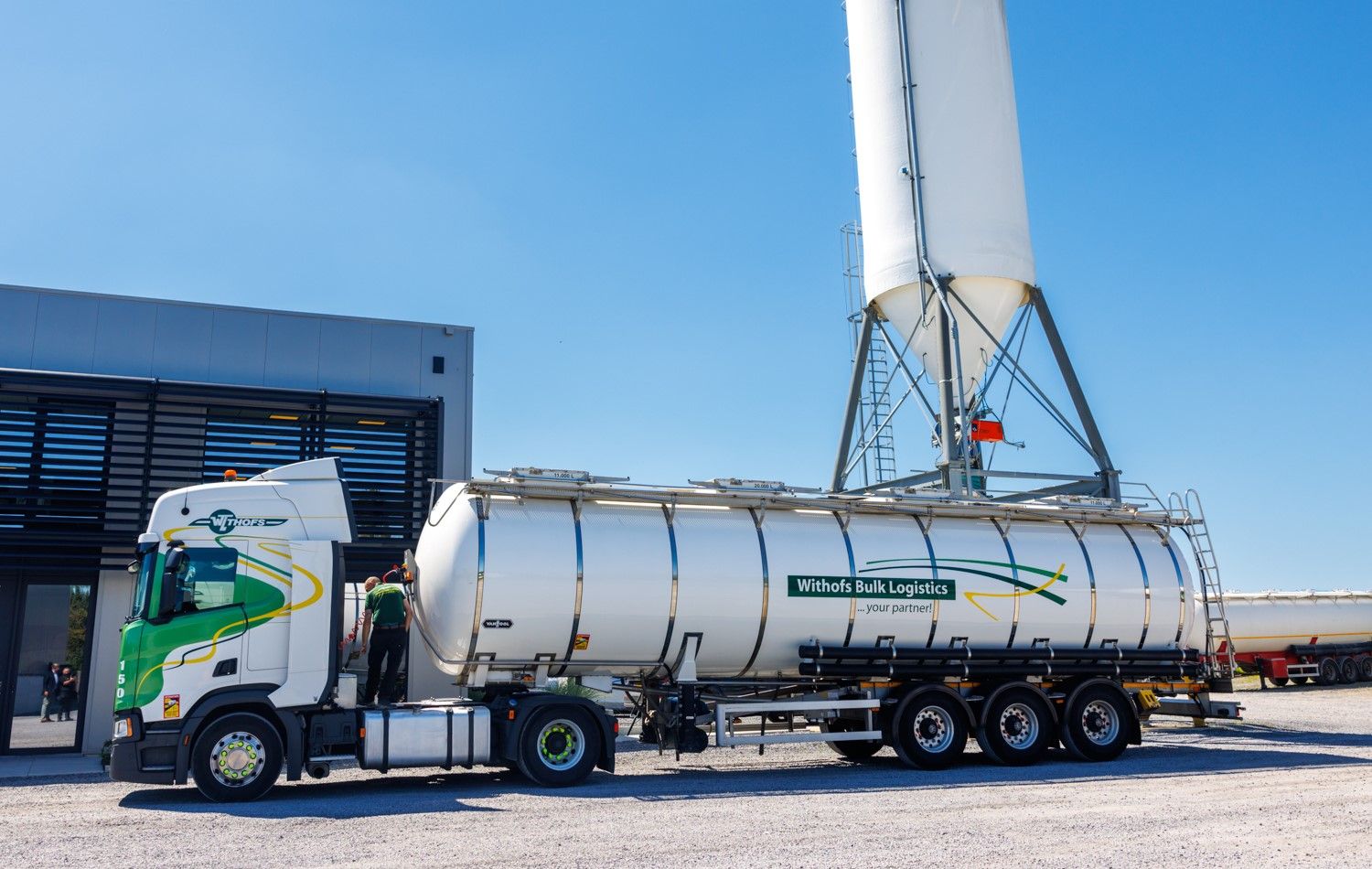 Withofs Bulk Logistics is leaping forward in the chemical industry with a strategic investment in five new Van Hool ADR roadtankers. This move is set to unfold in June 2024 with the delivery of these cutting-edge trailers. Their deployment displays our commitment to meeting the growing demands of our satisfied customers, and our intention to expand our footprint in the chemical sector.
Meeting Customer Demands with Excellence
The decision to invest in these Van Hool roadtankers is a direct response to the positive feedback and increasing demand from our valued customers in the chemical industry. At Withofs Bulk Logistics we take pride in delivering exceptional services, and the satisfaction of our clients has driven us to extend our activities in this sector.
Best-in-Class Equipment for Optimal Performance
Recognizing the importance of providing our clients with the best possible solutions, we have chosen Van Hool as our trusted partner for this expansion. Van Hool's ADR roadtankers are renowned for their reliability, safety, and efficiency in transporting chemical substances. By investing in this state-of-the-art equipment, we aim to elevate our capabilities and set new standards in the chemical logistics landscape.
A Glimpse into the Future
The investment in these roadtankers is a glimpse into the future of Withofs Bulk Logistics. As we grow and adapt to the ever-changing landscape of logistics, our commitment to excellence remains unwavering. Stay tuned for more updates as we drive forward with innovation, reliability, and a consistent dedication to providing top-tier services!
contact sales